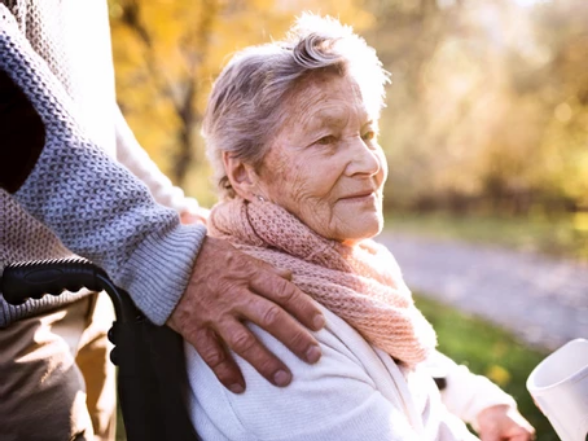 In-home Care for GREATER PHILADELPHIA
For Long-Term Care Providers & Assisted Living Facilities
Caring Friends Home Care is the preferred partner of senior housing communities such as assisted living facilities and continuing care retirement communities (CCRCs).
Providers trust our decades of experience helping senior residents in greater Philadelphia move in or transition between settings. Our professional Caregivers and case managers do whatever it takes to help older adults remain safe, happy and engaged from the comfort of home.
Working better together
Benefits of Preferred Provider Partnerships
Caring Friends is a true partner to senior housing administrators. We ensure that everyone involved – from housing staff, to the resident, their family, and our Caregiver – is working together towards delivering the best care possible.
Consistent Caregivers trained in "house rules", such as designated parking areas, sign-in systems and dress codes
Interdisciplinary teams working together with senior community staff and family members to share information regarding care plans and update on changes in status
Highly-trained and credentialed Caregivers
Smoother transitions from hospitals back to the community or within levels of care
Reduced hospitalizations & improved medication adherence
Wellness Visit Program
The Wellness Visit Program consists of a brief visit, typically around 30 minutes, during which a Caring Friends Caregiver assesses the client's physical surroundings, behavior, and presentation to identify any safety or health and wellness concerns. This is currently only available for select markets and select senior living buildings. Want to learn more?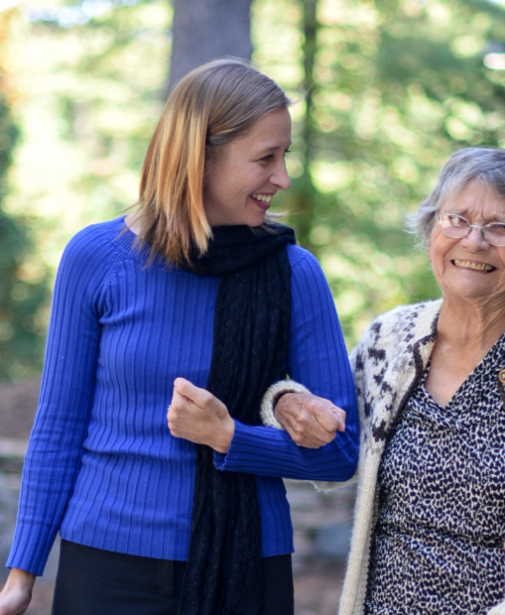 Local & Independent
The Caring Friends Difference
Our compassionate, professional Caregivers live and work in the same communities you do and are committed to giving seniors a higher degree of independence while living the lifestyle they want and need.
Flexible, personalized services

We provide a wide array of services designed to fit the lifestyle goals of each senior and family under our care. With options like 24/7 live-in care and special care options for those with Alzheimers or dementia, we can ensure a high level of care & support for your family through every stage of your senior's life.
Professional, reliable Caregivers

Every Caregiver at Caring Friends is professionally vetted and screened. Our home health aides are credentialed to meet federal and state requirements. We offer opportunities for continued training to keep our teams delivering the best service based on the latest knowledge and best practices for care.
Highly engaged staff

The staff at Caring Friends understands well the importance of reliable communication with the families of our clients. Whether its to check-in about mom's care, or a update on dad's health, our team is accessible and always willing to meet any challenge.
Testimonials
Caring Friends Home Care has been nothing short of phenomenal in helping my 90-year-old loved one maintain her independence at home! Not only have they organized coverage, the Caring Friends staff have assembled a team of compatible Caregivers who 'get' their client

Deborah W.

Client's family
Let's talk about care partnerships.
Fill out this form and a Caring Friends team member will follow-up to discuss our capabilities and service options.
Give us a Call
(484) 532-5232
"*" indicates required fields