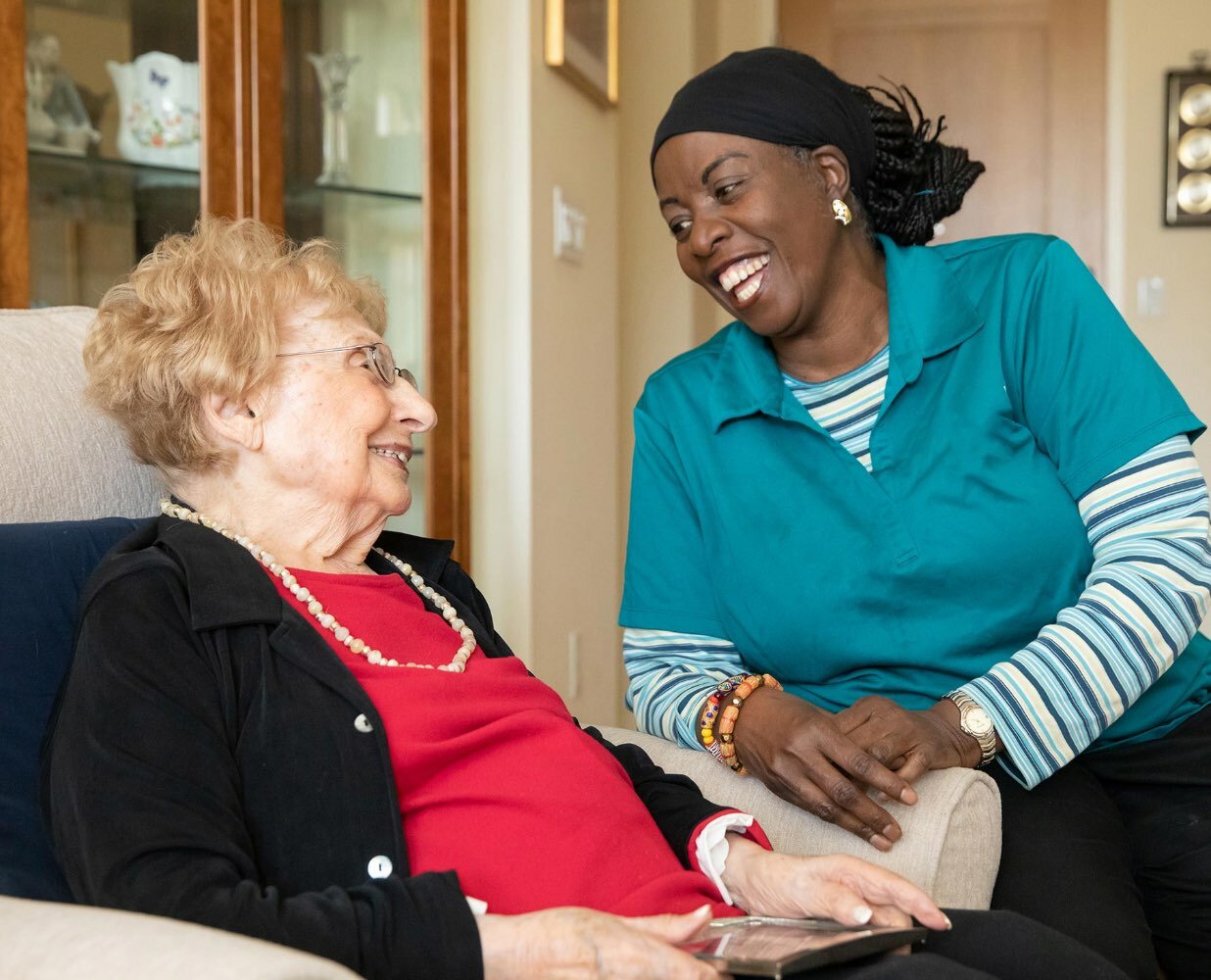 Caring Friends Home Care
See What's Possible with Personalized Home Care
Trusted across Greater Philadelphia for over 25 years
Let's Talk
Ready to learn more about your senior care options?
"*" indicates required fields
Home Care is more than a service.
At Caring Friends Home Care, we know the in-home caregiving we offer is more than just a service; it's a deeply personal relationship with a care plan tailored to the exact needs of each senior and their family. Care shouldn't be one-size-fits-all. We get to know seniors and their families. We listen, learn and guide. We match each client to the right Caregiver and Care Team along with a plan that relieves stress and enables your loved one to live the highest quality of life as they age. Our Caregivers have expertise in caring for clients with stroke, Parkinson's, ALS , Alzheimer's and dementia. If you are considering extra help for the care of a loved one, reach out and let us show you the Caring Friends difference.
Personalized Care FOR seniors
In-Home Caregiving Options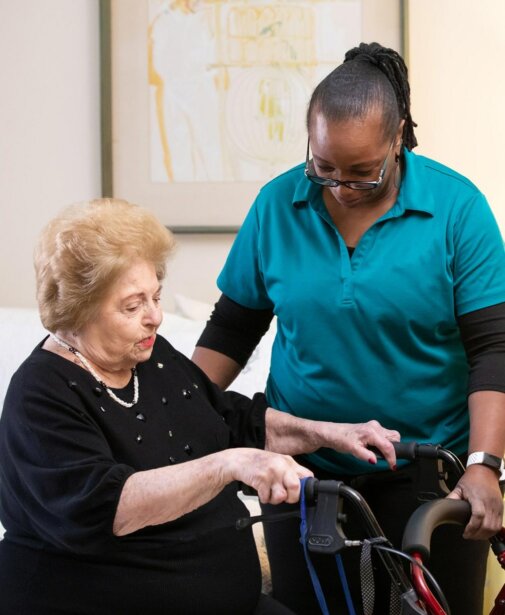 Stay Active & Engaged
Caring Friends Concierge
Our concierge and companion care services provide extra assurance that your loved one is cared for both inside and outside the home. Whether it's help with errands, home organization, or accompaniment to activities, we help seniors stay engaged with the lifestyle they want to live.
Testimonials
During the four years that home aides from Caring Friends Home Care helped my wife, Nancy, as she moved through the final stages of Parkinson's Disease, one theme characterized all of our experiences: Respect. It would have been very difficult for Nancy and I to manage the way through her final journey without having quality home aides. And having aides from Caring Friends was like having family.

Richard F.

Client's Spouse

Caring Friends caregivers have been caring for my elderly parents in their home for a year and a half. The caregivers are unfailingly kind, respectful, highly competent, reliable, and honest.

The caregivers show respect and consideration as they truly support my loved one, and do things, as much as possible, according to her timing, in her way, and at her very slow speed. I am so appreciative of the Caring Friends folks, and wish that all care-giving organizations, and all caregivers, would take a page out of the Caring Friends "book"!

Deborah W.

Client's Family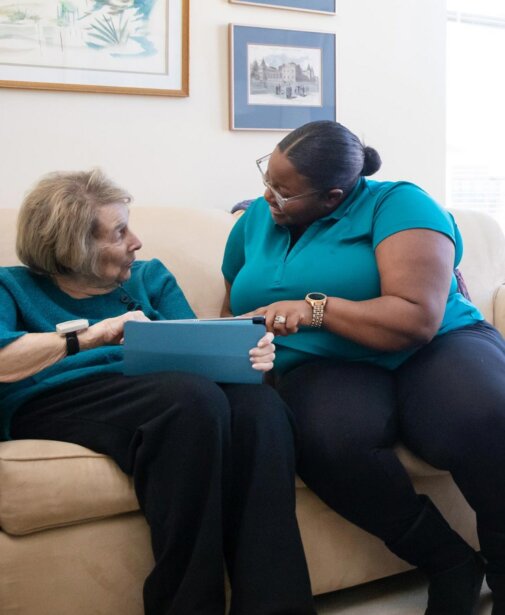 specialized in-home care
Alzheimer's & Dementia Care
Offering specialized care for aging adults with complex memory condition like Alzheimer's, Dementia, Parkinson's and ALS. Our trained Caregivers help senior's with everyday activities along with specialty care to provide routine, comfort, and cognitive stimulation to those with memory-related diseases.
From the Blog
Latest Posts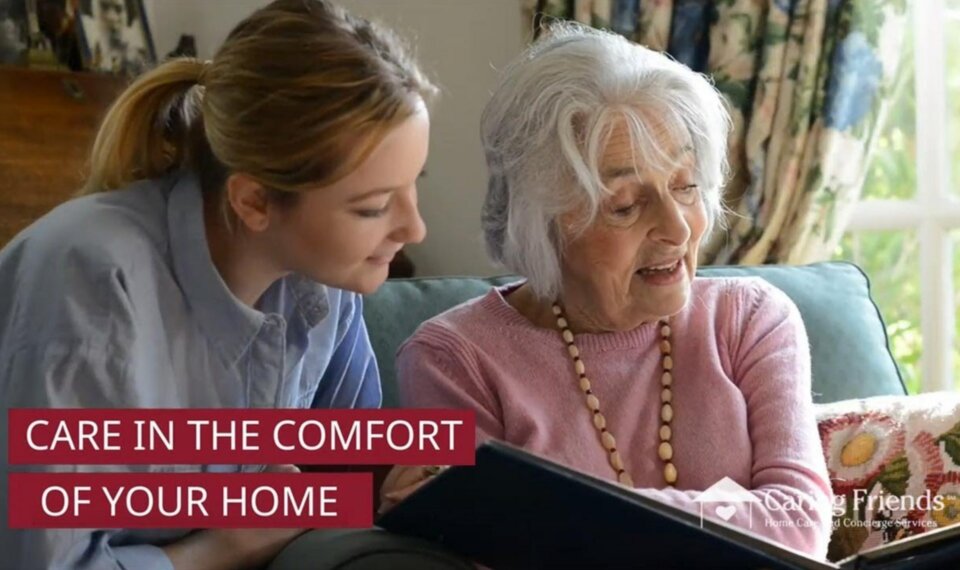 Experienced Local Senior Care
Caring Friends Home Care
Caring Friends Home Care is a local, independent home care agency dedicated to helping clients – especially older adults – remain safely and successfully at home for as long as practically possible. For over 2 decades we've provided the highest standard of in-home care on a short or long-term basis, in the five-county Philadelphia region